This page may contain affiliate links. If you purchase through these links, we may receive a commission. This doesn't affect the opinions or assessments of our editors.
Special Discount | 10% Off Your Entire Order
15% off your first in-app purchase on iPhone
New Markdowns: Extra 10% Off New Markdowns
15% Off Your First iPad App Purchase
Final Sale - Up To 80% Off Black Dresses
Get 10% Off When You Subscribe
Revolve is an online fashion retailer that sells on-trend apparel, shoes, accessories, and beauty products to men and women from over 500 brands. Revolve has over 4.3 million followers on Instagram, but its primary influencer marketing structure increases its online visibility even more.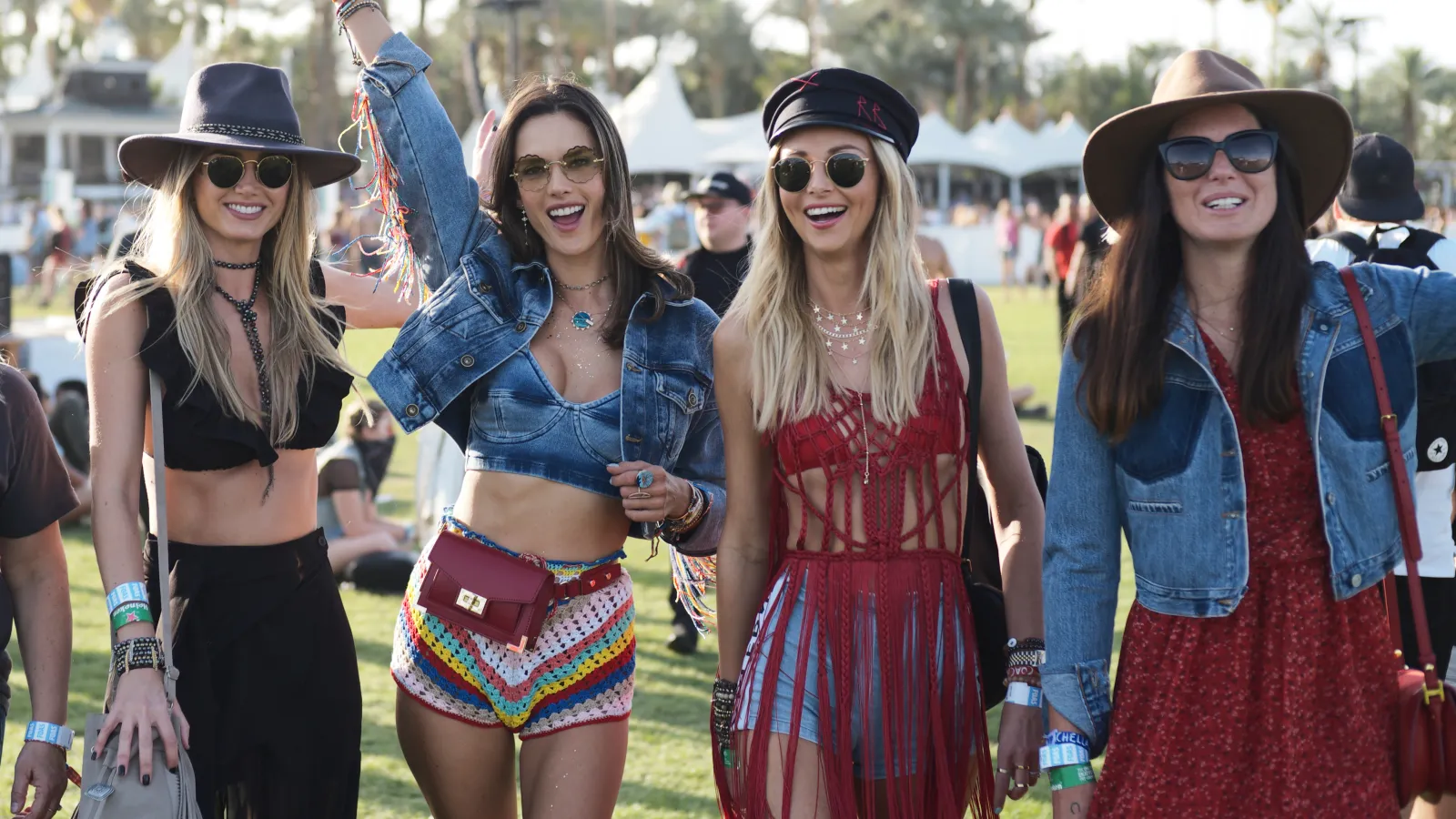 Revolve has been featured in numerous publications like Fortune, Fashionista, and the LA Times for revolutionizing social media marketing. Tune into the Revolve Instagram page for their yearly award show, where the company gives out accolades like the Claudia Sulewski Revolve award for the 2019 Youtube Channel of the Year.
This Revolve clothing review will check out what this brand is all about, including their top-selling pieces, customer feedback, and if any iffy details would make you second guess making a purchase.
Overview of Revolve
In 2003, Michael Mente and Mike Karanikolas started Revolve when they found themselves jobless after the dot com bubble popped. Without an extensive background in fashion, the pair had a good feeling that this e-commerce industry was going to be huge.
Mente and Karanikolas decided to take a different approach to selling online, using bloggers (now turned influencers) to showcase their products. Check out the Revolve website for Revolve careers related to branding.
The Revolve collection is an ever-changing stock of items. 1,000 new items weekly from the middle to high-end designers selling directly to Mente and Karanikolas. Operating out of Cerritos, California, Revolve is a natural fit for its glamorous and ever-trendy surroundings.
This Revolve clothing review will now take a look at the company to see if what glitters is gold.
What We Love About Revolve
Free standard shipping in the U.S for orders over $100
Great reviews for items and customer service
Fresh stock weekly: 1,000 new items each week
Over 500 designer brands
Includes well-known brands & smaller brands
Offers a range of price points
Revolve sells women's and men's clothing, shoes, and accessories as well as beauty products. This Revolve clothing review will take you through some of the most coveted pieces for women.
Free People Truth Or Square Bodysuit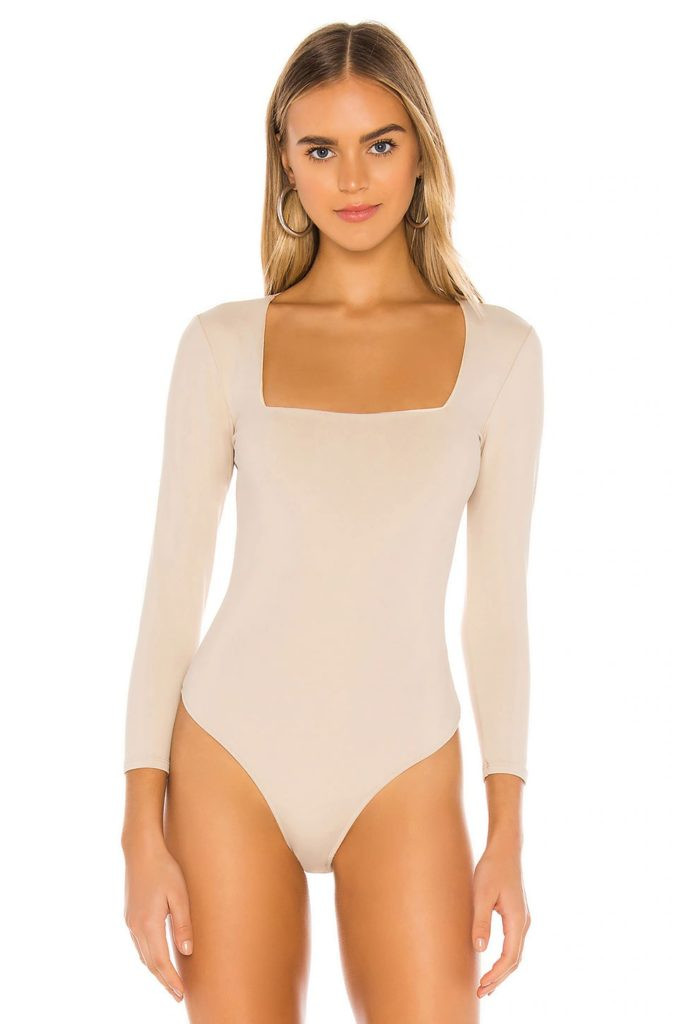 Be comfortable enough to play, or feel confident when dressing up to hit the town in the Free People Truth Or Square Bodysuit. In black, nude or white, this classic bodysuit evokes edginess with its unique square neckline.
From size XS – L, the stretchy jersey material will show off your curves and is extremely versatile. The bottom snap makes it easy to get in and out of. Free People creates clothing for carefree and adventurous women, and there's no exception with the Free People Truth Or Square Bodysuit ($58).
Boys Lie, Goodbye Crewneck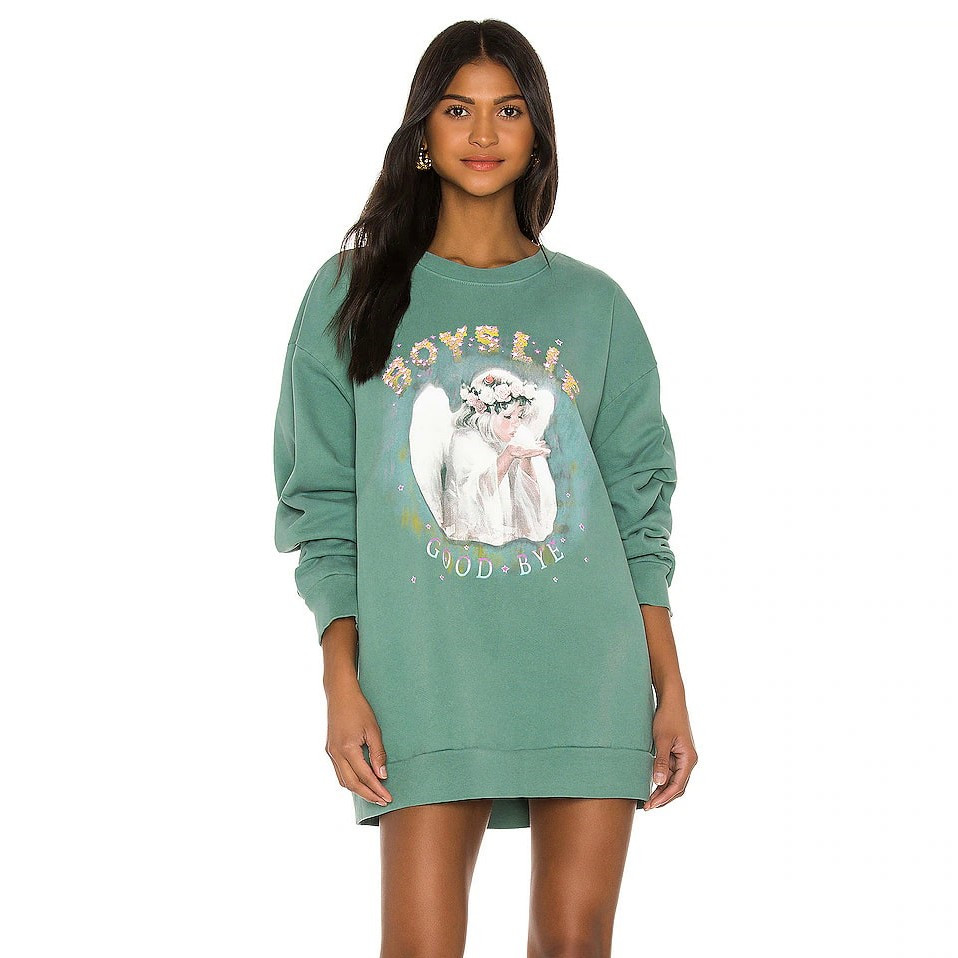 The Boys Lie, Goodbye Crewneck from Revolve is a wardrobe staple. Made from 100% cotton, this fleecy sweater is snuggly and stylish and comes in one size only. Light green with a screen-printed graphic on the front, like all other Boys Lie items, the Goodbye Crewneck tells a story and inspires female confidence.
The brand, born out of the heartbreak of two women, was inspired by the bond they formed while getting over their exes and building each other up. The Boys Lie, Goodbye Crewneck ($110) is perfect for those who can relate to being jilted (who hasn't?) or those who just want a super cute sweater for the fall/winter season.